Building Communities Through Celebration
Celebrate Social-Emotional Learning Day, on March 26, 2021. Students can participate individually by submitting a poster, slogan, poem, video, or song that aligns with SEL and its competencies or teachers/schools may choose to create a piece that showcases the SEL work being done for their class or school community.

- Self-Awareness
- Social Awareness
- Relationship Skills
- Self-management
- Responsible Decision-making

Submissions will be reviewed and presented during the district-wide Building Communities Through Celebration events. The events will take place on March 26, 2021, via Teams.

Submissions must be received by Friday, March 19, 2021.

Staff members may submit their students' pieces by using this link.

To submit a piece as a student, please use this link.
Building Community Through Celebration PDF link above.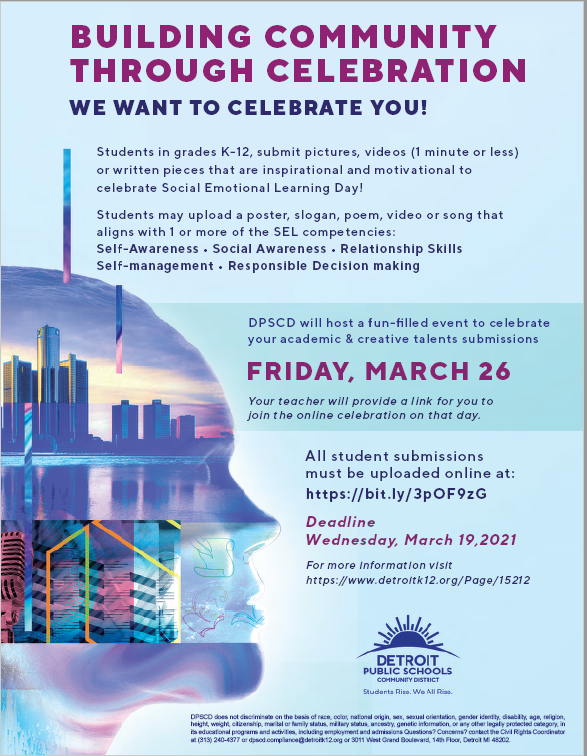 Contact Information
Aileen Pagán Vega
Program Supervisor - Academic Programs
aileen.paganvega@detroitk12.org
313-873-7121

Alicia Brown
Assistant Director - K-8 Mathematics
alicia.brown02@detroitk12.org
313-873-3221