Highlights
An Important Note From Principal Craig!

One of The Skillman Foundation's 60 Examples of Detroit Genius!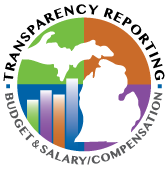 Sampson-Webber Academy has been awarded an Attendance Works! grant. This grant is to be used to provide various programs and workshops for parents and students in order to improve daily attendance and promote the importance of attending school on a consistent basis.

"Every School Day Counts!"
The Preliminary Scholastic Aptitude Test (PSAT) Assessment taken at Sampson-Webber Leadership Academy on April 9, 2019

In accordance with the revised school code, summative assessments for English language arts (ELA) and mathematics shall be administered to all public-school pupils in grades 3-11. The Michigan Department of Education has chosen to administer the College Board's PSAT 8/9 to fulfill this requirement. The PSAT must be taken on the scheduled state testing day, which was April 9, 2019. This is the first year, students at Sampson-Webber Leadership Academy was assessed academically using the PSAT. The PSAT serves as a practice test for the SAT. The SAT test measures students' aptitude for successful completion of college.