District News
Fast-thinking bus driver saved students

Angelique Peterson-Mayberry is one of nine contenders for nation's highest urban education honor

Fall Count Period Starts on Wed. Oct. 6 with Count Day; Qualify to Win Prizes!
Highlights at Roberto Clemente
We Are Family! We are Strong!
Upcoming Events
November 2, 2021

November 7, 2021

November 8, 2021

November 9, 2021

November 11, 2021

November 13, 2021

November 15, 2021

November 24, 2021

November 25, 2021

November 26, 2021

November 28, 2021

December 20, 2021

December 21, 2021
View Calendar
DPSCD 5 Things You Need to Know
For the Week of October 25, 2021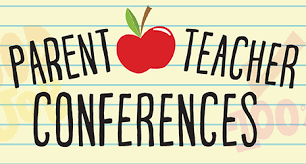 Join our RCLA 2020-2021 PTA

This is an open invitation for all families to join the school Parent Teacher Association (PTA) for Roberto Clemente. There is a $10 dues membership fee (Dues and membership fees paid to a professional organization is tax deductible). With each membership $4.50 will stay at the school, and goes toward prizes, celebrate students' success and end of the year field trips. Please see the attached document, it breaks down how the dues are used.