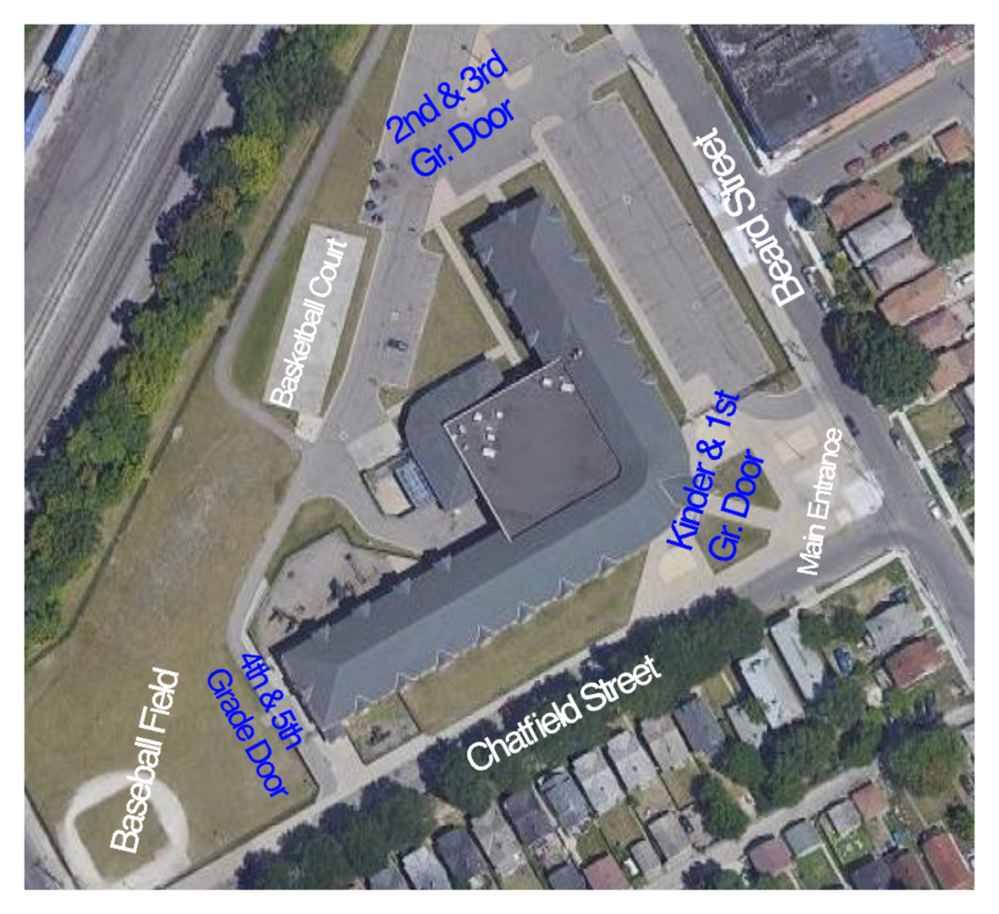 Arrival and Dismissal Procedures
Every morning for entrance time, all students will have an assigned area to line up outside of the school.

Main Doors-Kindergarten and 1st grade
Basketball Court Doors- 2nd, 3rd grade students and PreK rooms 121 and 122
Baseball Field Doors- 4th and 5th grade students
PreK Door (next to the small Playground on Chatfield)- PreK Room 111

Our official entrance time is 8:15 a.m..
If you are picking up your child prior to dismissal, please report to the main office. All adults must show an ID to pick up students. If you plan on picking up students before dismissal time, please be aware that the latest time you will be allowed to come into the building will be at 2:30 pm. NO EXCEPTION
Student dismissal:

Students will be dismissed from the same doors at which they arrived.
At 3:25 p.m. any remaining students will be taken to the main entrance doors.
All bus students will be sent to the cafeteria and will be escorted to the bus by staff members.

Bus students will line up by the curved driveway at the front of the school on Beard Street and be escorted by an adult.
Our children's safety is our top priority. Together we will work as a school community to ensure their safety. If you have any questions or suggestions, please come and speak to any of the administrators.