Upcoming Detroit Public Montessori Community Meeting

Families as we shared before winter break we discontinued the use of the pink, blue and green language series from the second quarter take home kits due to the inappropriate content. Please join us for a discussion on January 26th at 6:30 p.m. to further discuss the commitment we have made and how you can get involved in developing future kits.

Zoom Dial-in Number: 1-301-715-8592

Thank you to the Detroit Public Montessori Community Group for hosting this important conversation.
Have students interested in joining the Montessori program for 2021-2022 school year? Complete the interest survey here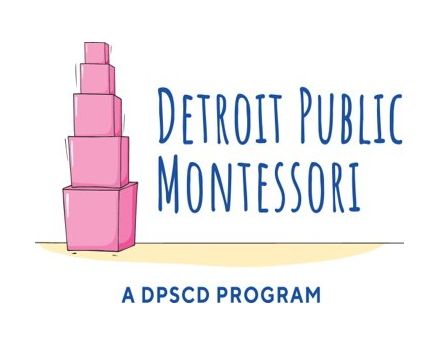 Detroit Public Montessori
As a premier component of the Detroit Public Schools Community District, Detroit Public Montessori is dedicated to the Montessori philosophy and is strongly invested in creating a unique, student-centered learning environment and helping families nurture respectful, responsible, and resourceful children. Our purpose is to foster a love of learning and help all children reach their potential at their own unique pace. We strive to educate the whole child and to inspire children to be caring, socially responsible participants both in our community and in the world at large.

Locations for 2020-2021 School Year:
Follow us on Twitter @DPSCDMontessori