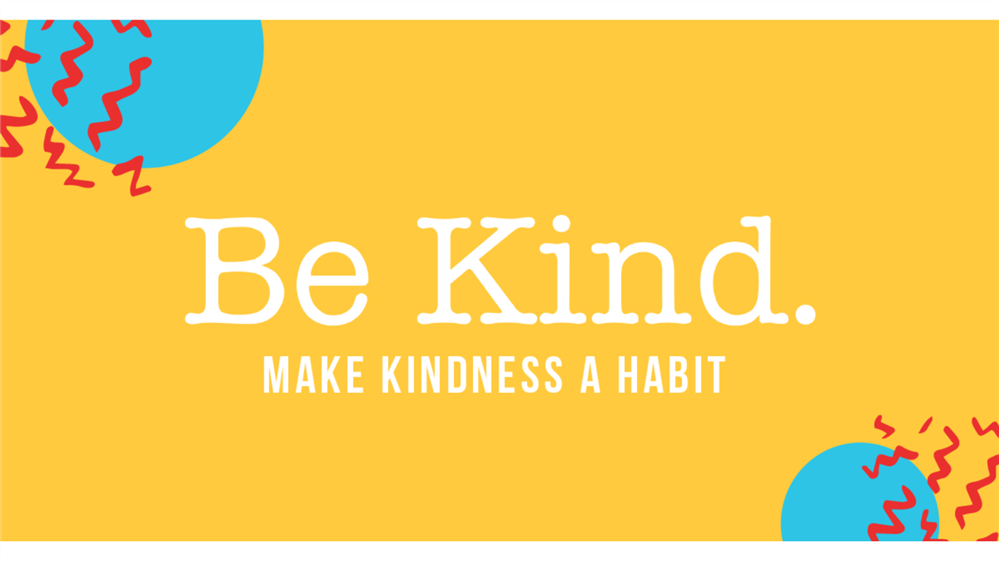 Co-founded by Lady Gaga and her mother Cynthia Germanotta, are on a mission to work alongside young people to build a kinder and braver world. This foundation created a campaign to help do just that. #BeKind is an annual program that calls on participants to practice an act of kindness each day from September 1st to September 21st.

Through building a strong and diverse District, we are working to inspire all students, staff, and community members to take steps each day to form a practice of kindness in service to our school District, our city, our state, our nation, and the world. #BeKind is more than a campaign. It's a movement to inspire and support everyone, making positive change for us all.

Kindness deeply matters. To those who receive it. To those who do it. And even to those who witness it. Research that shows the strong link between kindness and better mental health among young people can be transformative. It has also been found that 21 days is the perfect timeline to get students and staff excited about starting this pledge without feeling overwhelmed. Just imagine, the kinder, braver world we imagine is only possible if we work together!