Return to Headlines
DPSCD Digest for the week of March 18, 2019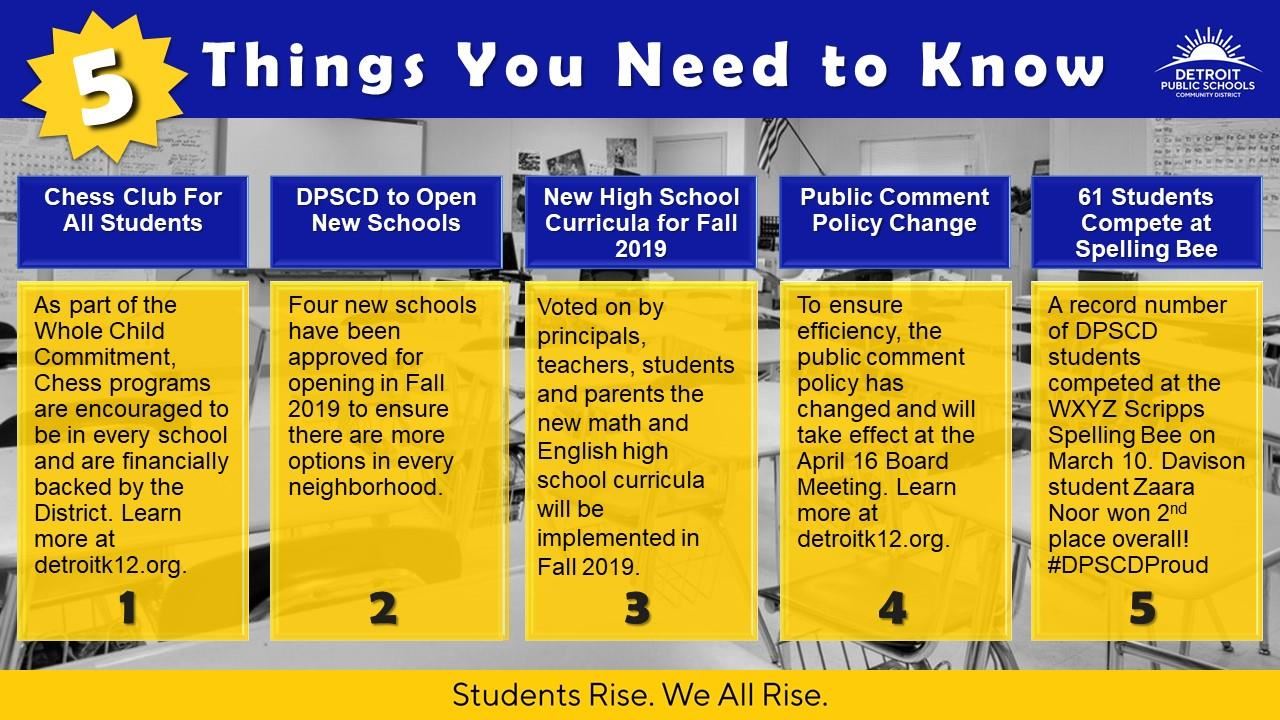 Laptop Giveaway!
The Office of Family and Community Engagement (FACE) is hosting a laptop giveaway through the Parent Academy. When parents attend two Parent Academy technology workshops, they are entered into a raffle to win a free computer.
The eligible courses are listed below. For questions, contact 313-873-7490.
To view the online course catalog, visit detroitk12.org/ParentAcademy.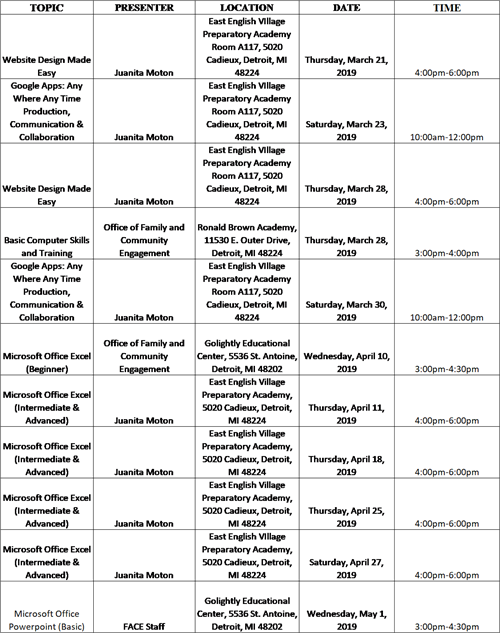 ---
Nichols Bring Story Book Characters to Life
Nichols hosted a reading day/pajama jam where students dressed in their favorite pajama's and were read to. Staff members dressed as the characters in the stories, so that they could bring the stories to life for the students and show them that reading is both fun and important. Every story featured themes about respect, responsibility and safety, which are the schools core values. Students also received snacks and gifts with each story that was read. #LetsRead #StudentsRise

The books read to students:
The True Story of the Three Little Pigs by Jon Scieszka
Lilly's Purple Plastic Purse by Kevin Henkes\
If You Give a Mouse a Cookie by Laura Numeroff
The Worst Day of My Life Ever by Julia Cook
Be Aware: My Tips for Personal Safety by Gina Bellisario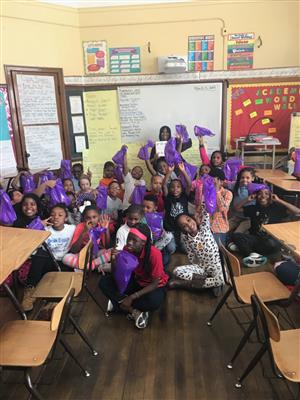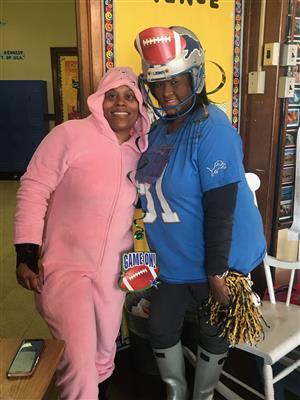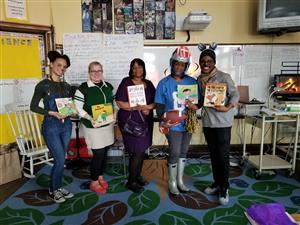 ---
Clippert's PBIS System is Taking Flight!
Clippert Academy started a new Positive Behavioral Intervention and Support (PBIS) system called Eagle Feathers. The program shows students the benefits of their good behavior in a tangible way. Students earn eagle feathers for attendance, following classroom expectations and working hard on their lessons. Every Friday the Eagle Market stand is opened in the lunchroom where students exchange eagle feathers for prizes. Students can choose from candy treats, fun toys and art supplies.

DPSCD would like to recognize Clippert Academy for keeping Students First, which according to the Blueprint 2020 states, "Make decisions that are in the best interest of students. Use every resource strategically so that we can meet students' individual needs."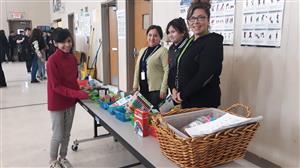 ---
Support DPSCD at a Pistons Game!
Looking for a fun, family event during Spring Break? The Detroit Pistons is hosting a DPSCD Appreciation Night at the Little Caesars Arena on Wednesday, April 3 at 7 p.m.
Tickets are just $25, and $5 from each ticket will go to the DPS Foundation. Invite your family and friends today. Discounts are available at Pistons.com/DPSCDstaff.