Return to Headlines
DPSCD Digest for the Week of January 28, 2019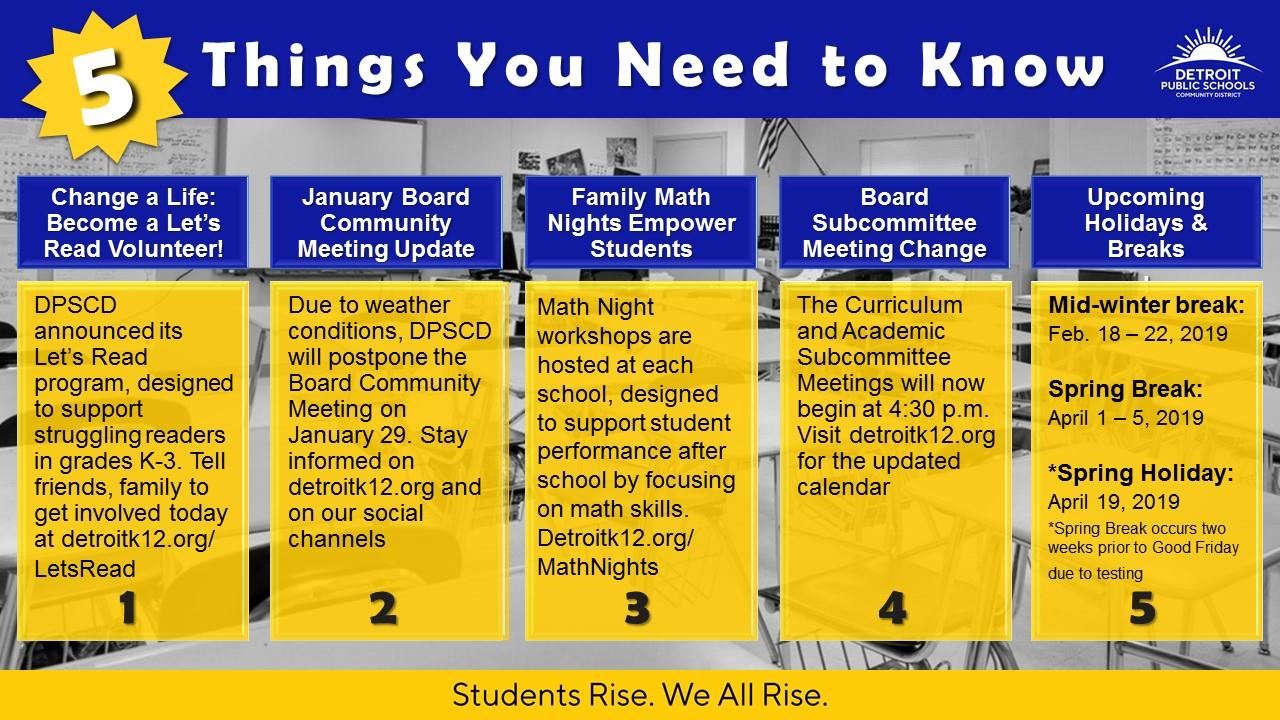 Students Meet Civil Rights Leader Rev. Jesse Jackson Sr.
DPSCD students participated in Rainbow PUSH Excel's Detroit Oratorical Competition in December.
Students were invited to Dr. Martin Luther King Jr.'s 90th Birthday Celebration at COBO Hall to meet the founder of Rainbow PUSH Coalition and friend of Dr. King, Civil Rights leader Rev. Jesse Jackson Sr.
Students also met the first ever African American Lt. Governor for the State of Michigan Garlin Gilchrist and Detroit News Columnist and radio sensation Bankole Thompson.
Sixth-grade student Dejanae Edwards from Mackenzie received a big hug from Rev. Jackson as he entered the atrium. #StudentsRise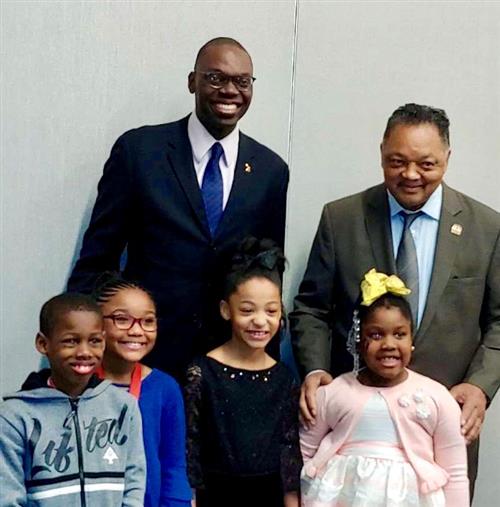 ---
Drew Transition Center Organizes Coat Giveaway to More Than 400 K-5 Students
You may remember last year when we announced students in need at Drew received nearly 160 coats, gloves and hats to stay cozy during the cold months. Ms. Brewer, the ASD teacher at Drew Transition Center, has nearly tripled the amount she secured last year! Columbia Sportswear generously donated 444 coats worth $10,000 to Brenda Scott students. In addition, Ms. Brewer's "Warm Coats for At-Risk Students" DonorsChoose project has raised 307 more winter coats to spread more joy! These K-5 students not only received gear to keep them warm, but also the confidence and self-esteem necessary to thrive in the classroom.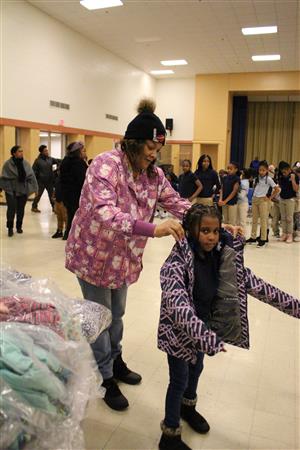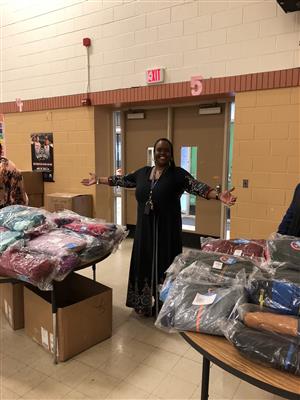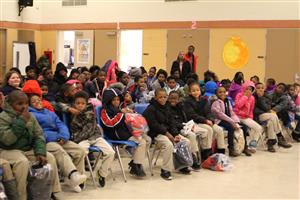 ---
ICYMI: Sign Up Today to be a Let's Read Volunteer!
Did you know just 20 minutes of reading per day with students will increase their literacy comprehension and test scores? DPSCD is calling for staff, friends, family, business professionals, and community leaders to sign up to become a Let's Read volunteer. Help us reach our goal of 1,000 volunteers to uplift K-3 students who are struggling with reading. Volunteer training is beginning soon, see the schedule below for upcoming dates. To become a volunteer, take the first step by completing the interest survey at http://bit.ly/DPSCDLetsRead or contact Mrs. Evelyn Mann at evelyn.mann@detroitk12.org or 313-873-7884.
Let's Read Training Dates:
Wednesday, January 30th, 5-7 PM
Detroit Public Library Main Branch, Explorer Room
5201 Woodward Ave. Detroit, MI 48202
Wednesday, February 6th, 9-11AM
Adult Education Center-East
13840 Lappin St., Detroit 48205
Wednesday, February 13th, 5-7 PM
Detroit Public Library Main Branch, Explorer Room
5201 Woodward Ave. Detroit 48202
Wednesday, February 27th, 9-11AM
PD Center @ DCP Northwestern High School
2200 W Grand Blvd, Detroit 48208