Return to Headlines
Third Quarter (Q3) Family Learning Model Preference Survey is Now Open
The start of the third quarter is rapidly approaching, and we are asking our families to indicate their learning preference, in person or online. The third quarter begins on Feb. 3, 2021. In November, the District made the science and data driven decision to suspend all in person learning due to the infection rate increase over 5 percent. The District is committed to resuming in person learning when it is safe to do so. Dr. Vitti has committed to opening learning centers when the infection rate is at 5 percent and resuming in person learning when the infection rate has stabilized below 5 percent. We will continue to use science and data to drive our decisions. At the same time, we need to be prepared for when in-person learning becomes available again.
The survey asks families whether they would like their students to return to learn in person or online. It also asks about the impact that vaccinations may have on their decision. The District is asking all families, regardless of whether they have responded to a similar survey in the past, to submit their responses.
The survey can be accessed using the following link. Parents may need to enter their student's ID number and password to access the survey.
All DPSCD students have a unique username and password to access their DPSCD email.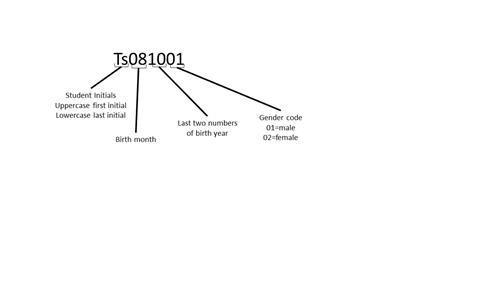 The username is the child's email address which consists of their student ID number (555555@thedps.org)
The password consists of a combination of the student's name, birthday, and gender.
Example: If Thomas Smith is a DPSCD student with a student ID of 018765 and his birthday is March 25, 2005, his username would be 018765@thedps.org and her password would be Ts030501.
If parents are unable to take the survey or have trouble logging in, they may call their school's front office to provide their child's learning model preference directly to school staff, who will be able to record their response in PowerSchool.
For additional information, visit these Frequently Asked Questions. Families may also call the District's Help Desk at (313) 240-4377, 7am-5pm, Monday through Friday.