Summer Pop-Up Enrollment Center
July 29 - August 23, 2019

10 a.m. - 6 p.m.

Still looking to enroll your child for the 2019-20 school year? Detroit Public Schools Community District will open its Summer Pop-Up Enrollment Centers on July 29.

Each center will be a one-stop location for enrolling children in school for the 2019-20 school year, regardless of their grade or school.

Apply for application schools, Pre-K and Montessori classrooms. With services including Exceptional Student Education Placement (formerly Special Education), Immunizations and Shot Record Lookups, there's no better time to enroll your child for the 2019-20 school year.

Learn about and enroll in our newest schools, opening this fall!

Barton Elementary School, located in a newly renovated building in the Mackenzie neighborhood, and serving grades K-5

Edmonson Elementary School, a wall-to-wall Montessori school serving grades Pre-K through 4 located near Wayne State University

Hamilton Elementary-Middle School, which will serves grades K-8 in the Chandler Park area

Locations

NORTHEAST: Brenda Scott Academy /

18440 Hoover

,

48205

CENTRAL: Ben Carson High School /

571 Mack Avenue

,

48201

SOUTHWEST: Earhart Elementary-Middle /

1000 Scotten Street

,

48209

NORTHWEST: Gompers Elementary-Middle /

14450 Burt Road

,

48223

WEST: Mackenzie Elementary-Middle /

10147 West Chicago

,

48204

EAST: Ronald Brown Academy /

11530 E. Outer Drive

, 48224



Immunization Schedule

The Detroit Health Department will provide immunizations and shot record look-up services.
Health care professionals will be on site from 12-3 p.m on each date.

Brenda Scott Academy

Tuesday July 30
Tuesday August 13

Ben Carson High School

Wednesday July 31
Wednesday August 7 - Mddle School & High School Students only

Provided by Ascension | St. John Providence
Bring ID, insurance cards (if available) and any copies of past vaccine records

Tuesday August 20

Ronald Brown Academy

Wednesday August 7

Thursday August 22

DPSCD Advantages:

Great exam and application schools

New K-12 Curriculum

Art, Music and Physical Education

College Dual Enrollment in every high school

Career Technical Education and Career Academies

Technology-Infused Instruction and Tools

Homework Hotline

Required documents for enrollment:

Child's birth certificate
Two forms of proof of address
Transcript or report cards
Parent/guardian photo ID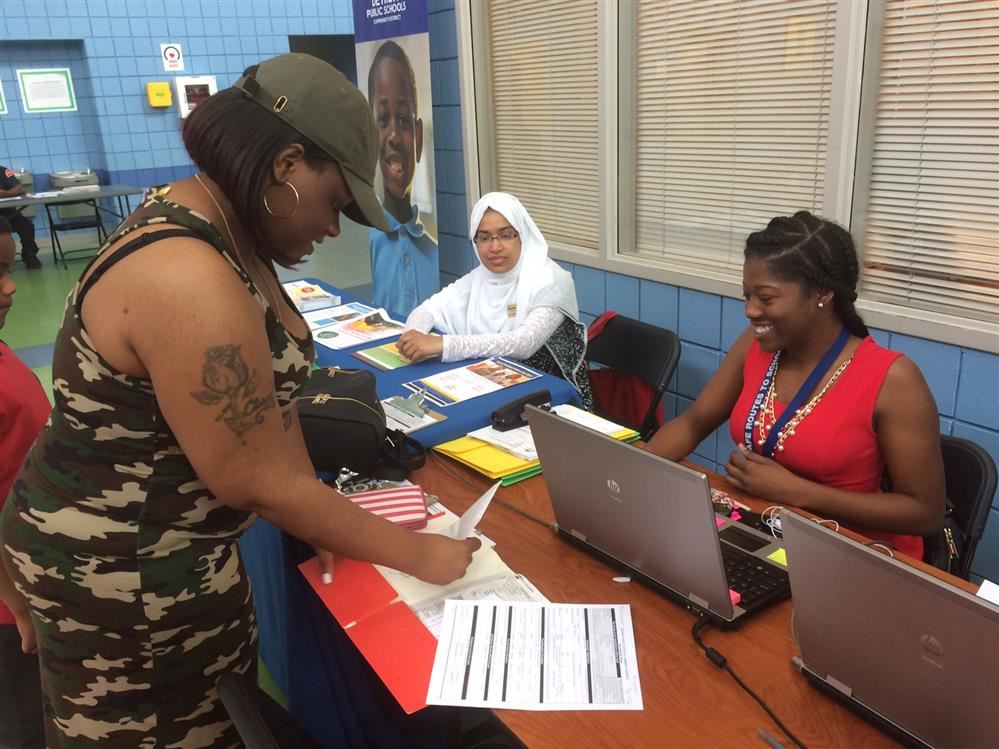 Enrollment Documents:

For your convenience, you may download and complete enrollment documents ahead of time.
The Great Start Readiness Program is an income-based pre-school program. Please complete this pre-screen form so that eligibility may be determined.

This form is required for Pre-K enrollment. It must be completed by your child's family physician.