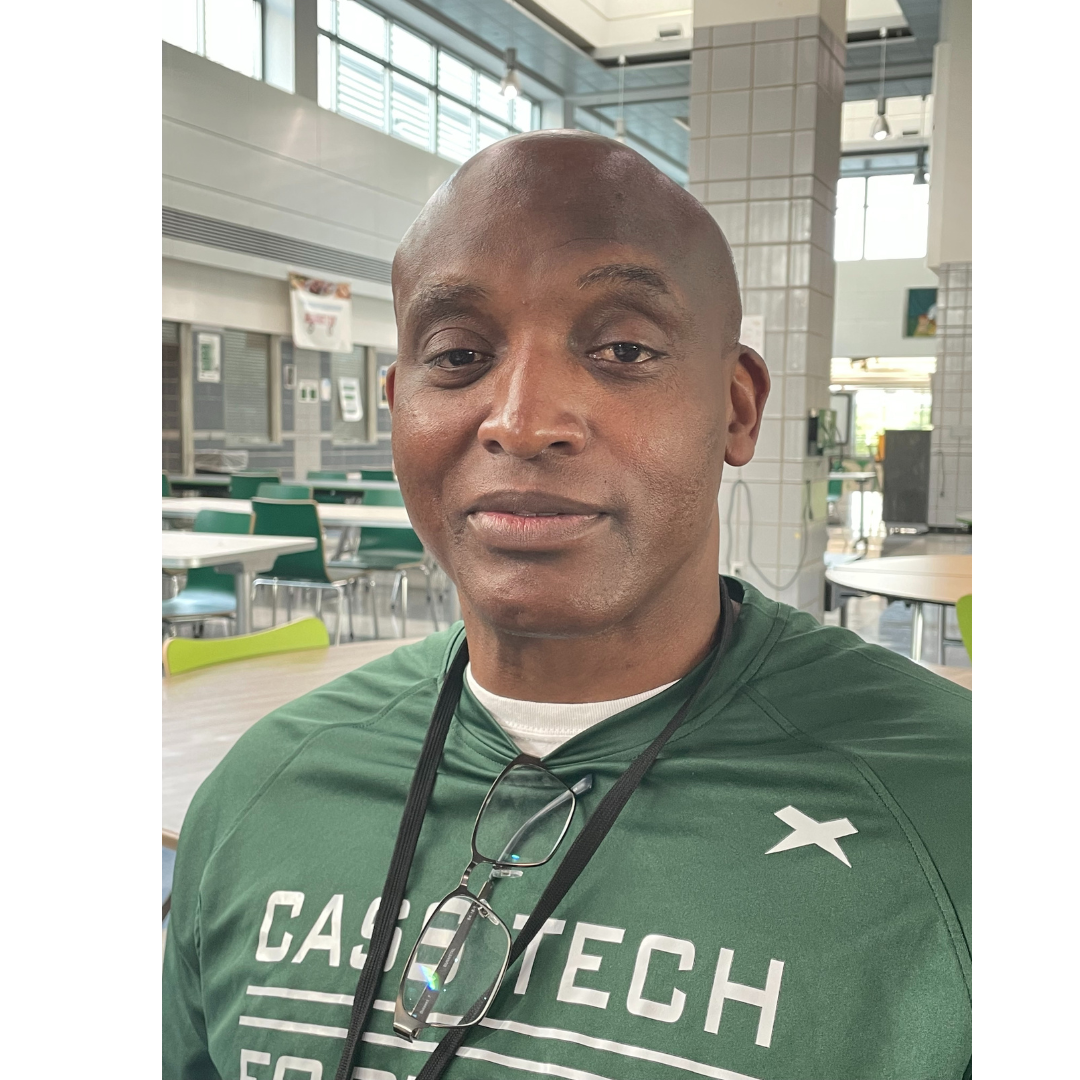 Phone: (313)263-2000
Email:
Degrees and Certifications:
Mr.

Jackie Muhammad

Introducing Assistant Principal Jackie Muhammad: A Visionary Leader Transforming Education

In the ever-evolving landscape of education, where dedication meets innovation, one name stands out as a beacon of inspiration: Assistant Principal Jackie Muhammad. Stepping into the role at Cass Tech High School in 2020, Muhammad has swiftly become a driving force behind the school's transformation. With an illustrious career spanning over two decades, he has established himself as a true luminary in the realm of education.

Guiding his journey is a profound passion for mathematics and an unyielding commitment to nurturing young minds. Serving as the esteemed Department Leader of the Math Department, Muhammad's expertise resonates not only within the classrooms of Cass Tech but also across the broader educational community. His 20-plus years of experience have been marked by an unwavering dedication to fostering a deep appreciation for numbers and problem-solving among students.

But it's not just his extensive experience that sets Assistant Principal Muhammad apart—it's his visionary approach to education. Recognizing the need for holistic development, he has tirelessly worked to create an environment that encourages not only academic excellence but also personal growth. Under his guidance, Cass Tech High School has embraced a culture of inclusivity, creativity, and critical thinking, empowering students to realize their full potential.

Assistant Principal Muhammad's legacy is defined by his ability to ignite a passion for learning within every student he encounters. His leadership transcends the conventional boundaries of administration, resonating with educators, students, and parents alike. As he continues to shape the future of education, one thing remains certain: Assistant Principal Jackie Muhammad is a true trailblazer, embodying the transformative power of dedicated leadership and unwavering commitment to educational excellence.