Meet The Principal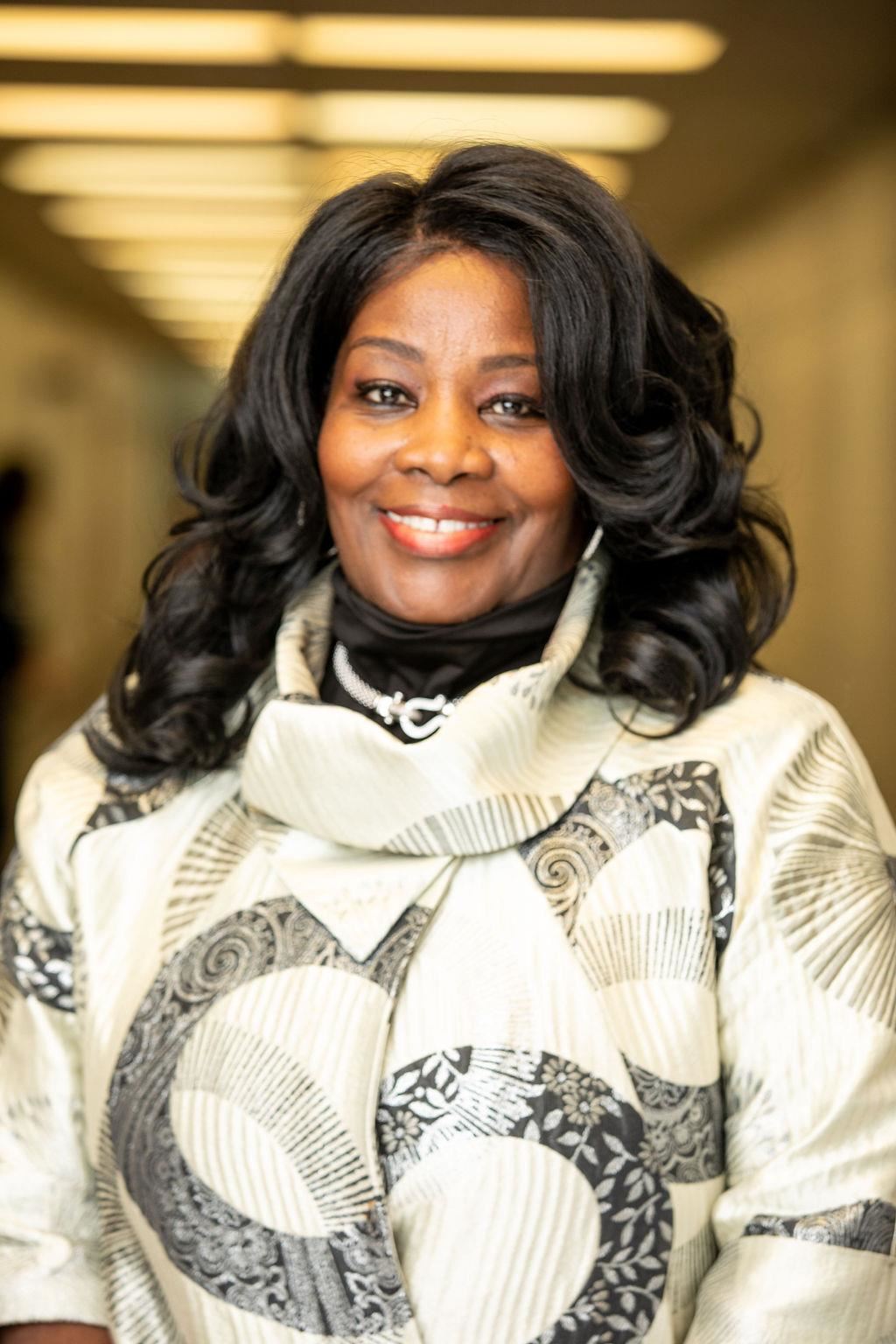 Phone: (313)263-2000
Email:
Degrees and Certifications:
Mrs.

Lisa Phillips

Principal Lisa Phillips has been at the helm of Cass Technical High School, a nationally-recognized, college-preparatory school of excellence since 2010. Principal Phillips' accomplishments are both copious and phenomenal. To begin, Cass Technical High School has the largest student body in the city with over 2,400 pupils. Additionally, Cass Tech has a college entrance rate of 98% and this year earned over $64 million in scholarships. Over the last 5 years, Cass Tech seniors have earned nearly $300 million in scholarship and some grants, Also noteworthy, Cass Tech became the first, and remains the only, International Baccalaureate High School within Detroit Public Schools Community District, under Principal Phillips' leadership.

Principal Phillips' goal has been to create and expand invaluable programs/partnerships that will enrich the lives of Cass Tech students. During her tenure at Cass Technical High School, Mrs. Phillips was instrumental in implementing the STEM Education Project, which promotes science, technology, engineering and math opportunities. Principal Phillips also implemented the Underwater Robotics Projects where students build their own robots and compete in local competitions. Additionally, Principal Phillips was instrumental in the implementation of the CT Greenhouse which creates extended learning classrooms in which students learn to grow healthy vegetables through hydroponic practices. Under Principal Phillips' leadership, students are able to participate in the Wayne County Dual Enrollment Program which allows students to take college classes for four years resulting in an Associate's Degree upon graduation from Cass Tech. In the last 5 years, Cass had graduated over 100 seniors in high school from WC3 simultaneously. Additionally, Principal Phillips' leadership made way for the University of Michigan's Doctors of Tomorrow Program to partner with Cass Tech students. This program allows University of Michigan medical students to mentor Cass Tech students in all aspects of medicine as they attend medical school once a month introducing them to the medical field prior to college. Lastly, Mrs. Phillips created pathways for students to earn on the job experience through paid summer internships. Mrs. Phillips partnered with the Ilitch Holdings, UAW-Ford, Chrysler-Walbridge and Mercedes Benz summer internships which have afforded over 400 students opportunities to work with business executives in the fields of accounting, communications, entertainment, retail, automotive design, engineering, construction, and more. The plethora of partnerships, programs, internships and scholarships that Principal Phillips has secured during her tenure is evidence that she always puts students and education first.

Principal Phillips has had the opportunity to see so many students graduate from high school and continue their academic journey to four-year universities/colleges with thousands of dollars in scholarships and grants because of her leadership. However, Mrs. Phillips' dedication to her students does not end at graduation. Mrs. Phillips observed that so many Cass Tech graduates lacked the funds needed to afford the necessities to start their college careers. As a result, Mrs. Phillips created The "Bridging to College" - Senior Open House" for Graduates Program. Through the creation of this program, Principal Phillips was able to secure care packages and priceless commitments for CT seniors as long as they attend college. The students received everything they needed to begin their college life. To date, she has been able to help over 600 students through sponsors and their generosity. Next year-2019, Principal Phillips has made another mission to assist all students in Detroit Public School Community District that need help bridging the financial gap to make it to college.

Principal Phillips' leadership extends beyond academics. Under her leadership, Cass Tech has excelled in the fields of athletics and the arts. Cass has the most scholar-athletes of any other high school in the region and is one of the most sought-after schools for National Signing Day. The Cass Tech Football team has won three-state championships; and Cass Tech's basketball, baseball, swimming, tennis, golf, volleyball, and cross-country teams have all won city and state championships and continue to be a force to be reckoned with. With a new state-of-the-art recording studio built by CT Alum Artist Big Sean and Adidas, students from the music and drama departments can explore their talents and receive training from top music producers and talent scouts.

Principal Phillips' excellence in leadership has been celebrated widely. She was nominated as "Teacher of the Year" in 1998 for WDIV/Newsweek!! Additionally, Principal Phillips' was named 2014 National Principal of the Year by the National Alliance of Black School Educators (NABSE) and received the 2014 Michigan Chronicle "Women of Excellence" Award. In February of 2016, the Michigan Lottery honored Mrs. Phillips with a radio and television tribute distinguishing her for Excellence in Education and as an Outstanding Principal and Educator. Just this year, Mrs. Phillips was nominated and won "The Best in Black Detroit" as Best Principal, Best High School, for the 2016 and 2017. She was named "Principal of the Year for the State of Michigan-2017".

Through her hard work and willingness to lead, Principal Phillips has truly continued the legacy of Cass Tech as a jewel and a beacon of light for the city and the school system. Principal Phillips is truly an exceptional leader whose vision, influence and zeal have made a tremendous mark on the landscape of education.

Principal Phillips' proven record of success is evidence that she takes her role in education seriously and is greatly dedicated to the success of her students. Mrs. Phillips ethic of success extends beyond her profession. Perhaps her greatest joy and best record of success is being married to Ronnie Phillips for 34 years and the mother of Jasmine and Ronnie Phillips. Mrs. Phillips is a graduate of Mumford High School, Alabama State University, Wayne State University. She has also studied at Harvard University (2005) and Oxford University (2007).