Principal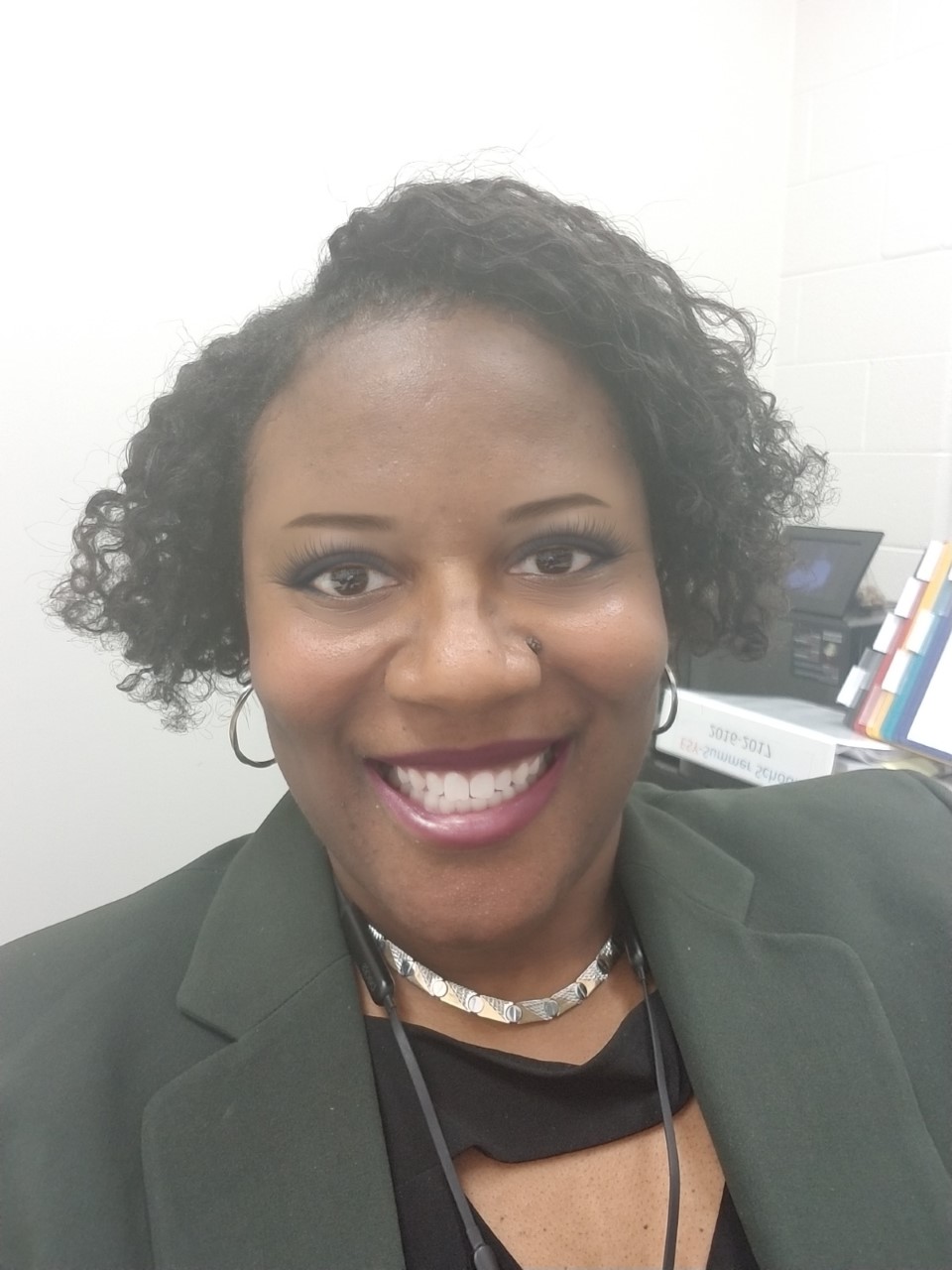 Phone: 3133477280
Email:
Degrees and Certifications:
Dr.

Athena C. Marsh

Dr. Athena Marsh is honored to serve as the Principal of Diann Banks-Williamson Educational Center. She is a firm believer that all students can learn. She also feels that maintaining a positive school culture, providing students with exciting, rigorous learning experiences and offering them tools to be successful, allows students the opportunity to be productive citizens and life long learners. As a graduate of Detroit Public Schools (DPS), Dr. Marsh has dedicated her life to being an advocate for students in this district.

Learning has always been a top priority to Dr. Marsh. After obtaining her bachelor's degree in communications, she attended the University of Detroit Mercy. There she was awarded a master's degree in curriculum and instruction. She also attended Wayne State University, obtaining an education specialist degree in special education. She has received several teaching endorsements and is recognized as a proficient instructional coach, through the Michigan Department of Education. At Saginaw Valley State University, Dr. Marsh was granted another education specialist degree in central office administration, along with administrator and central office certifications. Dr. Marsh also has full approval for supervisor and director of special education. Dr. Marsh received her doctorate from Central Michigan University, with a focus on educational leadership.

Shortly after receiving her bachelor's degree from Michigan State University, Dr. Marsh began her career with DPS. Dr. Marsh has taught as a certified teacher for elementary, middle, high school and multiple special education categories. Highlights in her teaching career include being a lead special education teacher, a state championship-winning academic games coach and cheerleading coach, having the highest MEAP scores in the state, being recognized for her behavior strategies for emotionally impaired students, and having perfect attendance. Dr. Marsh has also worked as a literacy coach and instructional specialist. Modeling lessons, using various strategies, analyzing data and coaching teachers, helped prepare her to be an instructional leader. Prior to being principal at Diann Banks-Williamson Educational Center, she was an academic engagement administrator and assistant principal, for the school. She has implemented several new initiatives as part of her tenure.

Dr. Marsh was inducted into the educational honor society, Kappa Delta Pi, after completing her master's degree. As a lifelong learner, she stresses the importance of education, and holds students to high expectations. She also emphasizes the importance of integrity, hard work, authenticity, honesty, and perseverance, all characteristics that she embodies. Dr. Marsh does everything she can to motivate students in achieving their goals. When she is not working, she enjoys utilizing her board position as vice president in her community to help other members. Exercise, tennis, fine cuisine, travel, and writing are some of her hobbies. It is her hope to use her memoirs for a second publication, soon.