Mary McLoed Bethune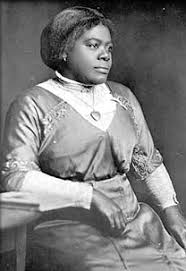 Our Bethune Core Values
Respect, Self-Control, & Responsibility
About Us
Mary McLoed Bethune Elementary and Middle School services scholars from Pre-K through 8th grades. Named after one of the most prominent educators and civil rights advocates of the twentieth century, Mary McLoed Bethune, we proudly follow in her philosophy in yeilding the potential of our community and young people.

"We must have the courage to change old ideas and practices so that they may direct their power to good ends."

~Mary McLoed Bethune

Not only are we equipped with smart classrooms, state of the art STEM and Mac computer lab, but we are also proud to practice Positive Behavior Supports schoolwide to ensure the culture and language students come in contact with here are based in personal growth and academic achievement.
Staff and Students at Bethune