Meet the Assistant Principal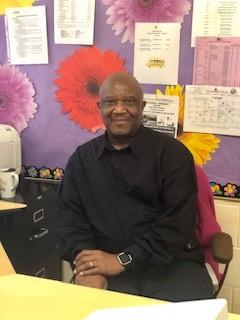 Phone: 313-866-5790
Email:
Degrees and Certifications:
Marvin Chatman

Over the past 30 years, I have achieved several of my collegiate goals. My final objective is to complete a Doctoral Degree in Education. While this terminal degree will certainly provide me with a great feeling of fulfillment, it is my hope that it will also inspire people in my family and community. Few people in my family thought that I would grow up to accomplish so much because of the lifestyle that I led when I was young. I was an average student in school; I had to work hard to get B's in high school. After graduating from high school, I took a little time off before I started college. At first, I again earned only average grades until one day after the death of my mother I had an epiphany. I started studying harder and working more to become a scholar rather than a person trying to get a good grade or earn a degree.

Following my "awakening," I decided I wanted to become an educator of children, and after further thought, I chose to serve children with special needs. From that point forward, I maintained a 3.9 grade point average. After I realized my scholarly purpose, I began to read everything I could get my hands on and attained my Bachelor's Degree in Fine Arts from the College for Creative Studies, my Master of Fine Arts Degree from Cranbrook Academy of Arts, a Master of Arts Degree from Wayne State University, an Education Specialist Degree in Educational Administration from Wayne State University, and three Teacher Certifications two from MaryGrove College, and one from Wayne State University. I now supervise Special Education Teachers and staff at Moses Field School in the Detroit Public School Community District, and teach Humanities classes at Wayne County Community College District. In addition to coursework, I try to help my teachers and students believe in themselves and reach whatever height in life to which they might aspire.

It has taken me years to feel confident enough to appreciate some of my accomplishments. Every step has been filled with obstacles that could have become blockades. I learned to take things in stride, and now I believe that with faith, discipline and hard work I can reach my ultimate academic goal—earn my doctorate in education. As an educator looking toward the future, I have become an Education Administrator who is helping my community and city become a place that we can be proud of again.