About Ms. Jennifer Spencer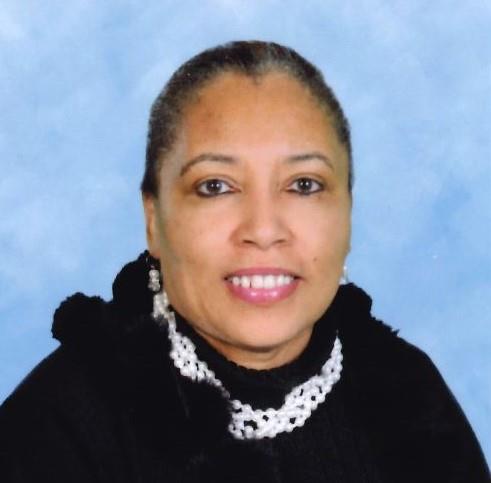 Phone: 313 866-9600
Email:
Degrees and Certifications:
Purdue University, BS Psychology Wayne State University MA Guidance and Counseling MAT Science(EX) and Math(DX)Certification Educational Leadership Administration Certification
Ms.

Jennifer Spencer

Jennifer Spencer is an experienced educator-administrator with an excellent record of performance documented by her accomplishment in schools and districts in Detroit and around the country. She is most noted for her transformational leadership skills in the areas of
School Improvement and Accountability
High Student Achievement
Safe and Welcome Learning Environment
Family and Community Engagement
Data Driven Decision Making
She is a graduate of Purdue University and Wayne State University where she studied, Psychology, Mathematics, Science, Educational Leadership and Guidance and Counseling.
Principal Spencer leadership style is one of developing relationships, building consensus and problem solving. Whether she is working with a student, teacher, parent or community member, she does so with respect and compassion. "When people come to the principal, their issue is very important to them, and they deserve to be heard. I can't always say "yes", but I can listen, investigate and get back to them in a timely manner." She is a positive problem solver, always looking for a good solution. Here ability to de-escalate solutions and provide a calm environment is one reason staff and student retention has been consistent.
Principal Spencer is confident that her integrity, enthusiasm, high moral character, creativity, work ethics, interpersonal skills, vision, strong financial skills, and dedication to providing all students an exemplary education will enable her to bring something unique to John R. King Academic and Performing Arts Academy.
As an principal-educator she has received numerous awards and educational opportunities; Andover-Dartmouth Mathematics Teacher Fellow, Michigan State Young Scholar Instructor, Achievement Vice President for Edison Schools, University of Michigan School of Business Leadership, National Science Foundation Scholarship Reviewer, WRESA Golden Apple Teacher and Region VII Nominee for Michigan Teacher of the Year to name a few.
Finally, one of her proudest moments was the opportunity to serve as principal at her elementary school (Baylor Woodson) and high school (Inkster High) and becoming the founding principal of Marvin L. Winans Academy and Performing Arts. In addition, she was selected as the second principal of Bates Academy, served as principal of University Prep Science and Math Middle School and New Paradigm; Loving and University Yes.
When not working she enjoys worship service at Triumph Church and spending time with her two sons Donovan and Javen Spencer
Weekly Public Student/Parent Engagements:
Office Hours: Tuesdays 12pm to 1pm via Teams. Students/Parents can attend the weekly office hours to discuss current issues or concerns with Principal Spencer. Click the link to join the Principals Office Hours: Weekly Office Hours
Weekly Newsletter: Students/Parents will receive a weekly newsletter on Mondays detailing upcoming news and events at John R. King and DPSCD.
Weekly Robocall: Students/Parents will receive a weekly robocall announcement on Sunday evenings detailing news and event at John R. King and DPSCD.