Principal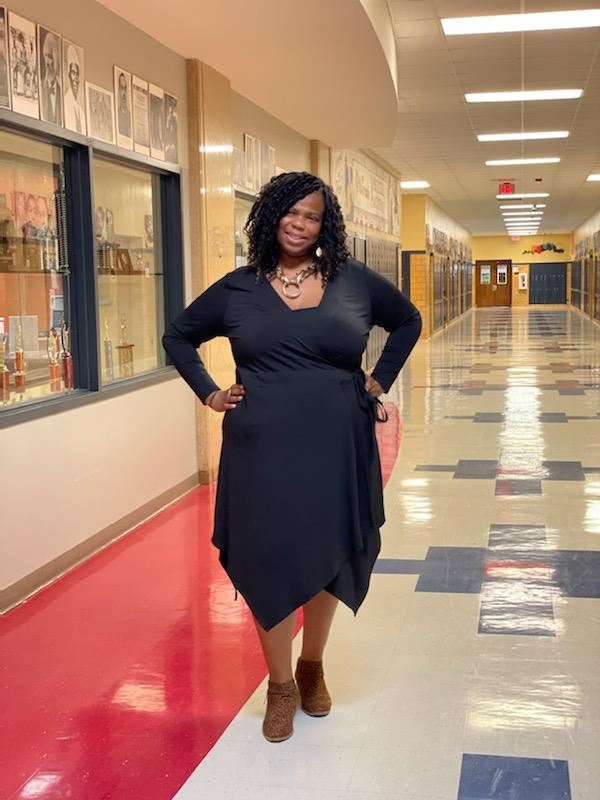 Phone: 313-866-7200
Email:
Degrees and Certifications:
BA/Women's Studies University of Michigan MAT/Elementary Education Wayne State University Ed. Spec. in Leadership Grand Valley State University (2022) Endorsements: Language Arts 6-8 Learning Disabilities K-12 Administration K-12
Ms.

Tanisha Manningham

While visiting her aunt Sharon in Atlanta, Tanisha noticed for the first time there was this decent sized bell displayed as a centerpiece on her dining room table. Her aunt proceeded to tell her the bell was her great aunt Katie's bell that she used to ring the kids in from recess when she was the principal of an elementary school in Clarksdale, MS. It was that moment Tanisha knew becoming an educator was her calling and she was proud to be apart of such an accomplished legacy of educators in her family. It was confirmation for her that it was no mistake her path led her to educate children. She follows in the path of her father, her older brother, Patrick, her great aunts, Katie and Louise, and her maternal aunt Ursula.

"Empowering students to positively impact the world." Entering into her 24th year as an educator, she has spent the last 18 years as a Denby Tar. She came to Denby High School as a Special Education teacher in 2005 and has been dedicated to the Denby students, parents, and community ever since. In her ninth year as principal at Edwin Denby High School, Tanisha is excited to lead the educational charge with the awesome staff that has been established! What is the charge? To provide the students of Denby High School with a safe, structured, and high level academic environment where the emphasis is on intentional and rigorous instruction that will produce high levels of student outcomes, ownership, and accountability. In her eight years as an administrator in the K-12 setting, she's experienced multiple successes as well as challenges. Challenges, such as, leading the transition from Detroit Public Schools to the state run district, Education Achievement Authority of Michigan, back to Detroit Public Schools Community District, losing key and high quality educators from those transitions, and facing school closure from the state due to low academic achievement. It is through those challenges, she became skilled in being an effective instructional leader, a developer of talent, strengthening our strategic plan that highlights our vision, mission, systems, processes, policies, and expectations for teaching, learning, and student achievement, and created a culture and climate for staff and students that is data driven, cohesive, collaborative, community oriented, and where all stakeholders have a voice.

Ironically, her journey to becoming an educator was not a clear path and completely untraditional. During her undergraduate years at the University of Michigan, she fumbled through several majors; Mathematics, Communications, African American Studies, and finally graduated with a BA in Women's Studies with the plan of receiving a Masters in Sports Administration. In 2000, she was presented with an opportunity to pursue a Master of Arts in Teaching leading to teacher certification. She pursued what she was probably destined to study all along. Before being promoted to principal, Tanisha spent two years as assistant principal, and has held other leadership roles such as, Testing Coordinator and Athletic Director. Her most rewarding role has been as a teacher. Being in the classroom and formulating relationships with the students has been the most inspiring. She feels blessed her journey led her this way. To wake up everyday serving, educating, advocating for, and preparing young souls is a gift.