Administration Weekly Office Hours
Hello Parents/Guardians of Moses Field,

Principal L. Dandridge/Assistant Principal M. Chatman would like to invite you to their Office Hours on TEAMS if you have any concerns or in need of support. An invite has been sent to each family via email. Join on your computer or TEAMS mobile app.
Phone:
Email:
Degrees and Certifications:
Principal L. Dandridge

Principal Dandridge Office Hours are:

Monday, Tuesday, Thursday, and Friday from 3:00 p.m. - 4:00 p.m. You can also reach Principal dandridge at the school from 8:00 a.m. - 4:00 p.m.

Join on you computer or mobile app

Click here to join the meeting

Or call in (audio only)

+1 313-462-2305,432607843# United States, Detroit

Phone Conference ID: 432 607 843#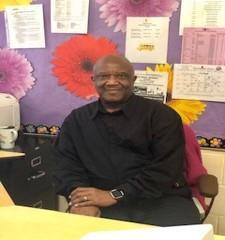 Phone:
Email:
Degrees and Certifications:
Asst. Principal M. Chatman

Asst. Principal M. Chatman Office Hours are:

Monday, Tuesday, Wednesday, Thursday, and Friday from 9:00 a.m. to 10:00 a.m.

Phone Conference ID: 621 393 021#