Highlights
Enroll your child in Pre-K at Coleman Young for the fall now!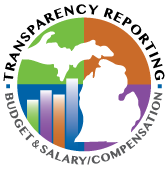 DPSCD 5 Things You Need to Know
For the Week of August 2, 2021
Virtual Career Day!
Career Day is Every Day at Coleman A. Young Elementary School!

Have you ever been curious about a career and wanted to talk with someone already working in that field? Now you can do exactly that at our new Virtual Career Day! Click on a building with the area of interest the career you want to know more about is in, and then click on an avatar to watch videos of professionals sharing information about their fields! Virtual Career Day isn't for just one day. Its ongoing and growing! You can come anytime to explore careers! Visit often to see new videos of professionals in new occupations!

Learn about different occupations
Virtual Career Day
Career Day is Every Day at Coleman A. Young Elementary School!
Headlines & Features
Student Voices, 2021 DPSCD Student Art Exhibition

Watch Mr. Stevenson show us how to celebrate our Morning Meeting the right way lip-synching Kool & the Gang's "Celebration"!

Mrs. Denard lip-synchs Taste of Honey's "Boogie Oogie OOgie!

CAY! See the Master Teachers Mrs. Lewis and Mrs. Wallace master the Morning Meeting Pass-the-Mic lip-synching Chaka Khan's "I'm Every Woman"!

COVID vaccine questions? Please join this webinar!

Occurs every first Tuesday from 3:00 PM to 4:00 PM effective Tue 2/2/2021 until Tue 6/8/2021! See ClassDojo for details!

Breakfast lunch & dinner!

3rd Grade's Pass the Mic!

Coleman Young Teachers Compete in a Christmas Pass-the-Mic Contest!