SHS News and Highlights
This form is to be completed by students who would like to make a schedule change request. The form must be completed entirely. Please remember that course requests are granted by priority of graduation requirements and projected graduation year. Courses may also be unavailable due to scheduling limitations. We MAY NOT be able to honor every request. IF a change is GRANTED you will receive an email. Be mindful that the system takes 24 hours to update any changes.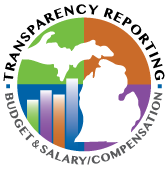 SHS Announcement
For Your Safety

As a safety heads up I am asking that our parents who utilize the Freshman Entrance off of Fairview refrain from making u-turns in the middle of the street before or after dropping your student off. That street while seemly deserted is utilized by persons who are often speeding and may or may not be paying attention. I do not want any Southeastern family members hurt while attempting to drop off or pick up their student. Please do not make u-turns on this street.