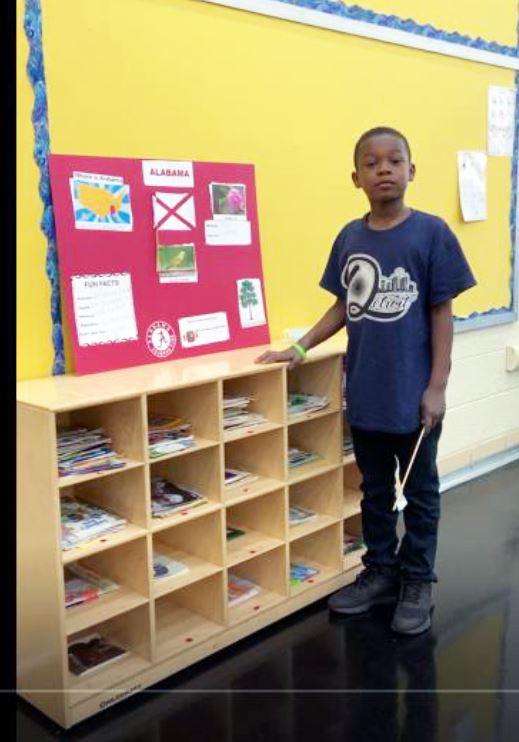 CURRICULUM

Montessori curriculum and classroom are designed to maximize each child's individual potential. Every inch of the classroom is purposefully arranged to encourage independence and creativity, while laying the foundation for remarkable cognitive, motor, and social skills. When you step into a Montessori classroom, you'll notice the children are peaceably at work with hands-on activities. caring for their environment, and developing productive habits.

PRACTICAL LIFE

The practical life classroom area develops work habits and courteous behavior. Ground rules and good manners are introduced as part of the curriculum. Activities are structured to satisfy each child's need for meaningful activity. Students perform familiar tasks like washing, polishing, pouring, spooning, and cutting to develop concentration, motor coordination, and independence.

SENSORIAL

Each classroom is outfitted with sensorial materials that indirectly prepare each child's future study of language and mathematics. Objects are specifically created to develop visual, auditory, olfactory, and tactile discrimination.


LANGUAGE ARTS

The language arts curriculum enriches children's understanding of spoken and written language. Each child's language skill develops at his or her own rate; students methodically progress from a phonetic understanding of language and the alphabet to spelling and decoding words. Students typically move on to the Lower School with a high level of language skill for their age group.

MATHEMATICS

Concrete materials to develop students' understanding of quantity, decimals, linear counting, and mathematical principles and processes. Addition and subtraction are introduced as concrete activities and other materials familiarize students with time, money, measurement, and geometry. Once children have a foundational understanding of math, they move onto more advanced, abstract mathematical concepts.

GEOGRAPHY AND SOCIAL STUDIES

Geography and social studies help children begin to understand their relationship to the world geographically and culturally. Globes, puzzle maps, and landform models develop an understanding of other cultures and history.

SCIENCE

At a young age, students are ready to explore and make exciting independent discoveries. The science curriculum creates an appreciation for all living things and the earth, while developing critical thinking. Science activities develop sensorial skills and children begin to study the world systemically by observing, estimating, predicting, and drawing conclusions from their experiments.

PHYSICAL EDUCATION

Physical education not only provides exercise and develops motor skills, but encourages cooperative play through organized games and physical activities. The program focuses on physical, as well as social, intellectual, and psychological, growth that enables space and body awareness, and social skills.

MUSIC

Music curriculum includes singing, reciting rhymes and poetry, and movement. Students are introduced to signing and pitch, rhythm, beat, and inherent musical patterns.