Return to Headlines
Detroit Lions Academy had an extraordinary turn out for Spring Count Day 2020. Staff and students were present and ready to engage in another academic day at D.L.A. We also increased enrollment with the addition of new students. Staff, students and special guests filled the building to witness our pride, creativity, and skills at their best.
Throughout the building you could see people sporting their Detroit Lions gear to represent our school spirit and the strong partnership we have with the Detroit Lions Organization. Several lucky students won Detroit Lions apparel and accessories during the hourly raffle ticket drawings. Following a delicious lunch that included chicken, Domino's pizza, and frozen icies among other items, select students attended a very special event.
The Detroit Lions Organization, in partnership with Robot Garage hosted a robot competition that students, current and former Detroit Lions players competed in. Each team of students was paired with a player and together they used their skills and creativity to build a functioning Lego robot. All of the robots started with the same base design that included a motor; however, teams had to use their scientific skills to ensure their robot's ability to withstand several battles. Robot Garage provided an opportunity for Detroit Lions Academy students to learn about engineering and team effort through a hands-on experience. students were able to display Teri excellence and tenacity as they stood up to the challenge. Teams took turns competing until there were only two teams remaining. In the end there could only be one winner. Congratulations to the "Dream Team" (Jason Motley, Janise Wade, Travonte Oatis-Henderson, Danez Cole, Dayshawn Armstrong, and former NFL star, Alex Lewis).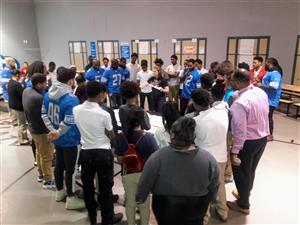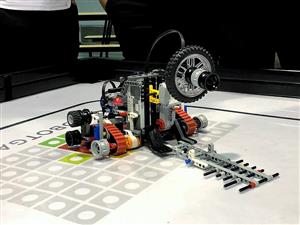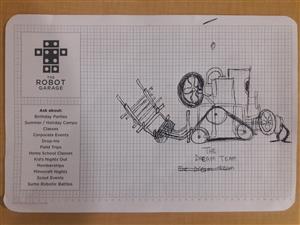 Enjoy more images and exclusive videos from the Count Day Robot Garage event at Detroit Lions Academy.
Detroit Lions Academy would like to thank the Detroit Lions Organization, the staff of Robot Garage, as well as the current and former Detroit Lions NFL players.