Return to Headlines
DPSCD Digest for the Week of November 5, 2018
"Psst" tell your friends and family: Lunchtime Bus Tours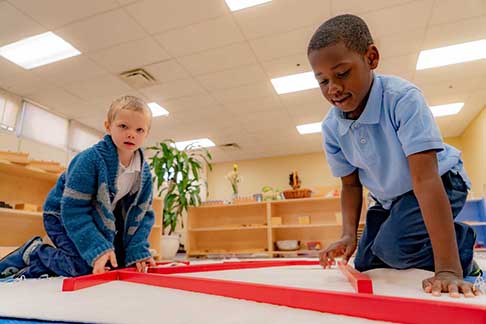 Detroit Public Schools Community District invites prospective parents to tour several schools this fall. We are offering series of five lunchtime tours in four neighborhoods across the city. Tour schools in Midtown, Greater Downtown, Northwest Detroit and Southwest Detroit. Learn about the exceptional programming and enriching activities available to DPSCD students. Families can explore schools that offer a range of programs, including Montessori, art, music, dance, sports and much more. Lunch and free parking will be provided. Tours will leave from their designated locations at 11:30 a.m. and return by 1:30 p.m. Please arrive by 11:15 a.m.

Interested families can reserve their seat:
Online: Seat Reservation Form
Call: (313) 873-6345

Tours:
Friday, November 9 - Departing from Mumford High School, 17525 Wyoming
Bates Academy, 19701 Wyoming (Gifted program)
Bagley Elementary School of Journalism & Technology, 8100 Curtis
Palmer Park Preparatory Academy, 3901 Margareta (Montessori)

Thursday, November 15 - Departing from Western International High School, 1500 Scotten
Academy of the Americas Elementary/Middle School, 5680 Konkel (Spanish Language Immersion)
Bennett Elementary School, 2111 Mullane
Harms Elementary, 2400 Central

Wednesday, November 28 - Departing from ML King High School, 3200 E. Lafayette
Chrysler Elementary School, 1445 E. Lafayette
Nichols Elementary-Middle School, 3000 Burns
Bunche Preparatory Academy, 2715 Macomb

Friday, November 30 - Departing from Ben Carson High School, 571 Mack
Burton International Academy, 2001 Martin Luther King Jr. Blvd.
Spain Elementary-Middle School, 3700 Beaubien (Fine and Performing Arts)
Golightly Education Center, 5536 St. Antoine

Wednesday, December 5 - Departing from Randolph Career & Tech Center, 17101 Hubbell
Foreign Language Immersion and Cultural Studies (FLICS), 6501 W. Outer Dr. (Language immersion in Spanish, French, Japanese and Chinese)
Edison Elementary School, 17045 Grand River (Montessori)
Cooke STEM Academy, 18800 Puritan (Science, Technology, Engineering and Math focus)
---

Attention Future Freshman!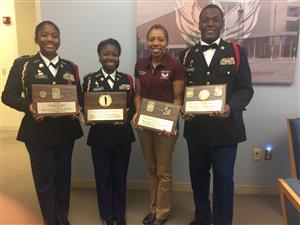 Renaissance High School will host an open house for 8th grade students on Wednesday, November 7 from 5 - 7 p.m. Meet the administration and see what a Phoenix education has to offer your child. Learn about the application process, academics, extracurriculars, athletics, and more.
Reach out to Renaissance High School at (313) 416-4600 for more information.
---
Free admission to the Michigan Science Center!
On select dates, the Michigan Science Center is offering free admission to its museum for DPSCD students. The free general admission includes 250+ hands-on exhibits, live stage shows, lab activities and more. DPSCD students and families can register for their free tickets at Mi-Sci.org/free-admission.
---