Return to Headlines
DPSCD Digest for the week of March 11, 2019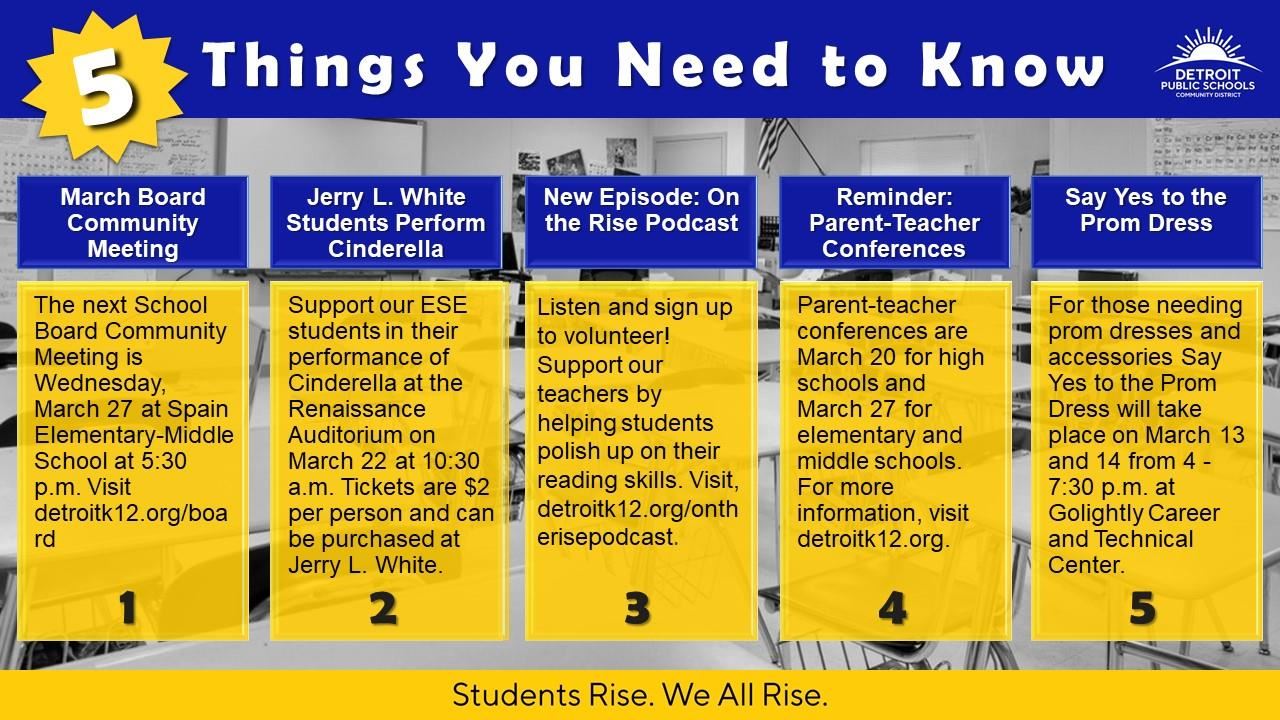 Tickets On Sale for the 2019 All City Dance Concert
Our talented students are gearing up to perform for this year's All City Dance Concert at the Detroit School of Arts on Thursday, March 14 at 7 p.m.
Support our students as they showcase their talents through a variety of dance styles and choreographed performances.
Tickets are now on sale and can be purchased in advance at the following schools for $10, or be purchased at the door for $12.
All City Dance Participants
Detroit School of Arts
M.L. King High School
Cass Tech High School
Renaissance High School
East English Village High School
Spain Middle School
Detroit International Academy Middle School
Ludington Middle School
---
Students Prepare for a "Winning Future" through Mentoring Program
DPSCD and Winning Futures Workforce Prep Mentoring Program partnered to mentor Mumford High School students. Winning Futures is a nonprofit mentoring program that empowers youth to succeed through mentoring, strategic planning and workforce preparation. The goal of the program is to nurture our students to become self-reliant, employable and productive adults. Mentoring began in October with 56 Mumford students and 16 volunteer members who had the goal of teaching our students critical life skills.
Students had the opportunity to network with top employers and explore a variety of careers at organizations such as Lear Corp., Beaumont Medical Group, Ally Financial and Pepsi Co. In addition to building professional relationships, students met with mentors to discuss career planning and participated in team bonding activities. For the remainder of the school year students will begin the career exploration portion of the program where they will research professions they are interested in and develop a 10-year timeline to reach their chosen profession.
The program will hold its 25th anniversary awards event in May where one Mumford student will be selected as the Winning Futures Students of the Year!
To learn more about Winning Futures Workforce Prep Mentoring Program click here.
---
It's Dad's Time to Shine - Join Dads Club!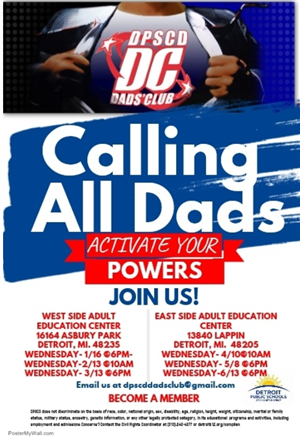 ---
Support DPSCD Staff at a Pistons Game! All Proceeds go to DPS Foundation