Return to Headlines
DPSCD Digest for the week of February 4, 2019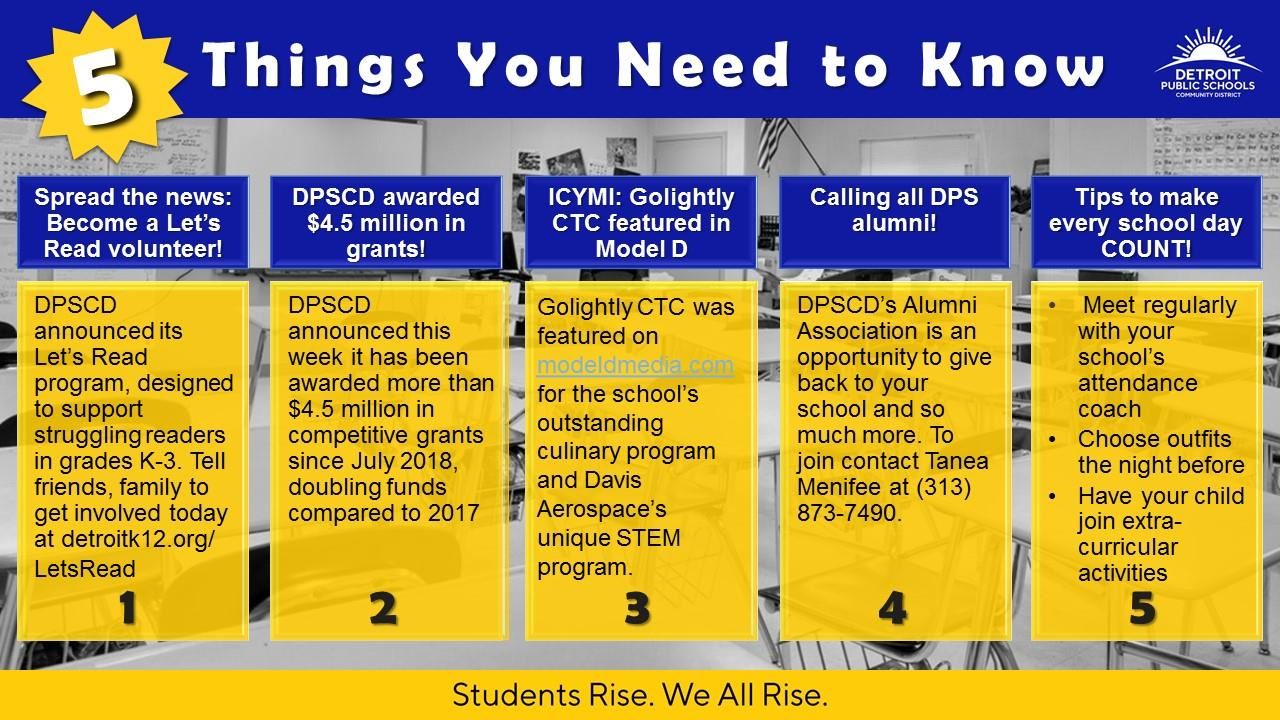 Black History Month 2019: Know the past, shape the future
February is Black History Month and DPSCD will be honoring achievements by black Americans and their central role throughout our nation's history.
Did you know?
According to History.com, John Mercer Langston was the first black man to become a lawyer when he passed the bar in Ohio in 1854. When he was elected to the post of Town Clerk for Brownhelm, Ohio, in 1855 Langston became one of the first African Americans ever elected to public office in America. John Mercer Langston was also the great-uncle of Langston Hughes, famed poet of the Harlem Renaissance.
According to PBS.org, the Quakers, also known as "The Society of Friends," had a long history of abolition. But it was four Pennsylvania Friends from Germantown who wrote the initial protest in the 17th century. They saw the slave trade as a grave injustice against their fellow man and used the Golden Rule to argue against such inhumane treatment; regardless of skin color, "we should do unto others as we would have done onto ourselves." In their protest they stated, "Pray, what thing in the world can be done worse towards us, then if men should robb or steal us away, & sell us for slaves to strange Countries, separating housband from their wife and children…." Their protest against slavery and human trafficking was presented at a "Monthly Meeting at Dublin" in Philadelphia. The Dublin Monthly Meeting reviewed the protest but sent it to the Quarterly Meeting, feeling it to be too serious an issue for their own meeting to decide. The four Friends continued their efforts and presented at the Philadelphia Yearly Meeting, but it wasn't until 88 years later that the Society of Friends officially denounced slavery.
---
Who did it? Attend DSA's Murder Mystery Dinner
The Detroit School of Arts Theater department will host a Murder Mystery Dinner show on Friday, February 8 and Saturday, February 9 at 6 p.m. Your $20 admission includes a night of fun with friends and family and a delicious dinner. Seats are limited! RSVP today: (313) 494-6000 or visit DSA's main office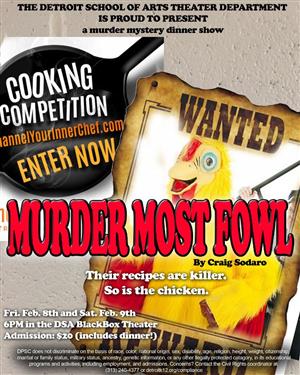 ---
DPSCD honors National Day of Racial Healing
On January 22, DPSCD, in conjunction with the Kellogg Foundation and the DPS Foundation, held an event for 500 diverse middle school students from Detroit schools and surrounding neighborhoods for the National Day of Racial Healing at Cass Tech. Students experienced a performance by Mosaic Youth Theatre and worked in small groups through dramatic play, writing, and discussion to talk about issues of race and identity. This year marked the first time done with students in Detroit in the history of the National Day of Racial Healing! Students engaged in meaningful activities and will remember this experience for the rest of their lives!