Return to Headlines
DPSCD Digest - Holiday Edition
DPSCD Happy Holidays 2018 from DPS Community District on Vimeo.
---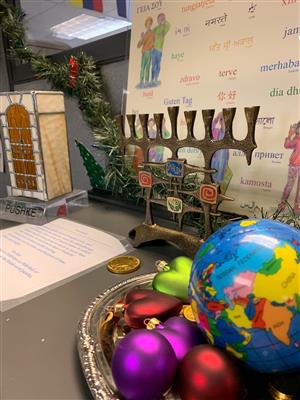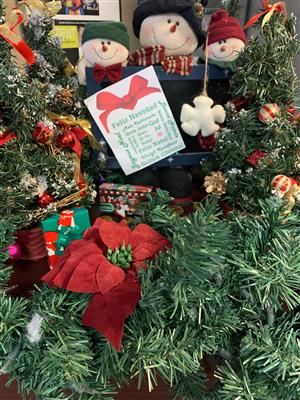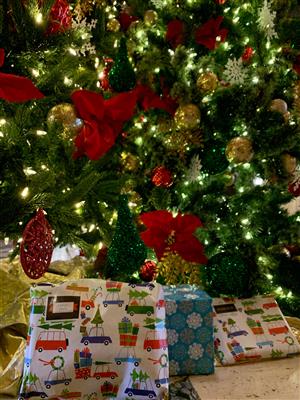 Holiday spirit spreads across DPSCD this season!
DPSCD students, staff, parents and the community are in full festive mode celebrating the holidays!
Last week, Hutchinson held their annual Christmas Extravaganza sponsored by gracious community supporters, Herman Miller and the Hantz Foundation. The holiday spirit was felt as Christmas tunes, children's laughter, and the jolly sound of Old St. Nick mixed together into a joyful gathering. Students, staff and guests created an assortment of holiday arts and crafts to fill their homes. Others activities included a stuffing animals, face painting, and pictures with Santa!
Hutchinson students weren't the only ones showing their spirit. The halls of Edison Elementary were lined with engaging winter-themed projects as well. The 4th grade ELA "Haiku Wonderland" displayed paper mittens with poems written by students.
We can't forget about the sold out success of the CTC Christmas Buffets! Breithaupt and Golightly Career Technical Centers hosted their annual Christmas Buffets on Friday, December 15 and served to their capacity! The community gathered together to share holiday favorites cooked and served by our student-chefs. Students from the Dining Classes were also on hand to deliver drinks, clear settings and provide a wonderful atmosphere for guests. If you missed this buffet, make sure you RSVP for the Legacy Buffet on February 15. Click on the Peachjar button at the bottom of detroitk12.org to see the full list of holiday buffets!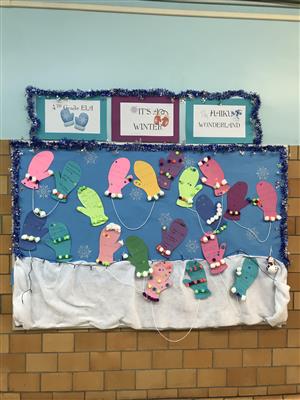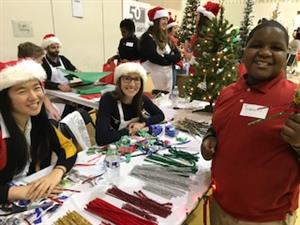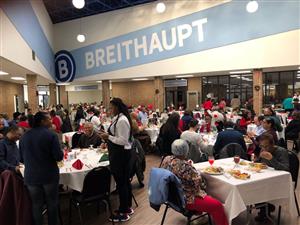 ---
DPSCD students ranked and received scholarships at Michigan's largest theatre event
Theatre students from Detroit School of Arts has an exciting weekend at the Michigan Thespian State Festival in Grand Rapids, Michigan's largest annual theatre event hosting more than 1,500 students and directors. Over the course of three days, 200 workshops were available to students along with the opportunity to compete in their choice of 18 different theatre-specific Individual Events. They also auditioned for scholarships from colleges and universities and had the change to mingle with industry professionals.
DSA theatre teacher, Mrs. Corey Josephson encouraged her students to participate and had an extremely successful trip to report. All but one student competed in Individual Performance events on Friday, and four seniors competed for various scholarships from colleges and universities around the region.
Delanti Hall scored a Superior in Acting Monologues
Justin Malone-Horton scored a Superior in Solo Musical Theatre
We hope Delanti and Justin will be invited to participate at Nationals in June at the University of Nebraska!
The following students scored a ranking of Excellent:
Ivon Harris in Solo Musical Theatre
Dea'Onne Reynolds & Faith Howard in Duet Musical Theatre
Karrief Hubbard & Ja'Nelle Hall in Duet Acting
Michael Brooks and Kaitlyn Moore in Duet Acting
Andrianna Grimes, Kayla Wager, Arise Rock, Araynna Owens, and Shania Snow in Group Acting
Jamyra Osborne in Acting Monologues
Now let's talk money:
Delanti Hall received 7 college callbacks and received offers from U D Mercy ($12,000), Western Michigan University ($2,000), Wayne State ($1,000), Northern Illinois, Studio School of Los Angeles ($2,000), and Theatre Arts College ($12,000)
Justin Malone Horton was offered $40,000 from Sienna Heights College
Kaitlyn Moore was offered $1000 to Theatre Arts College
Congratulations to all DSA students on a successful weekend networking and working towards higher education!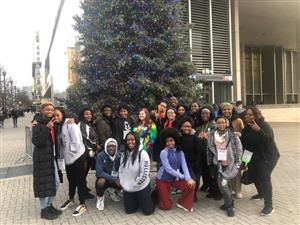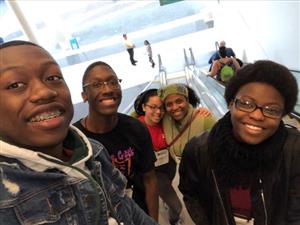 ---

Detroit Celebrated the King High School Division III Champions!
Parents, staff, teachers and school partners along with Dr. Vitti, Board Members, and Varsity Coach Spencer rallied at the Spirit of Detroit to celebrate the Division III State Football Champions -- King Crusaders! This is the team's 4th State Championship win, Principal Jenkins told the crowd, "We're going to keep winning no matter the Division, we placed first while in Division 1, and Division 2 and now Division 3!"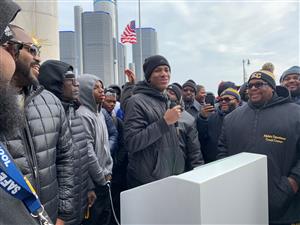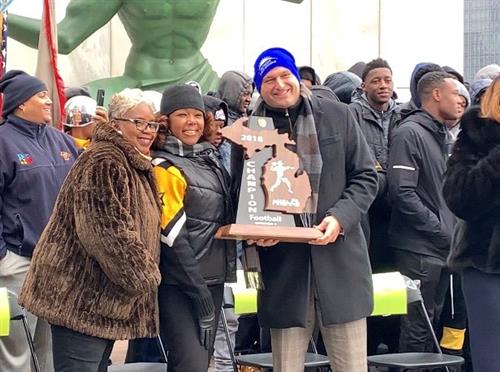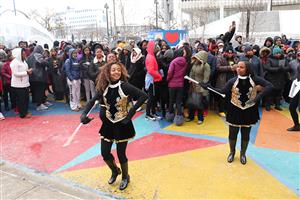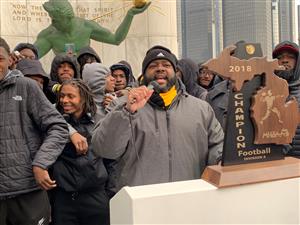 ---
JR King students recycle year-round
The recycling program at John R. King began five years ago, led by Ms C. Smith as a pilot initiative for DPSCD Go Green activities in several schools. Since then, the recycling program has been a huge success throughout the entire District!

Each week, the J. R. King Go Green Team collects recyclables from classrooms each week and places them in a recycling bin outside the school. Staff and students have become more aware of the importance of a clean and less wasteful environment.

Our partner, Recycle Here, encourages students and families to Go Green by providing applications for a FREE recycling cart for their home residence!